Atviras laiškas dėl elektromagnetinės spinduliuotės neigiamo poveikio sveikatai ir aplinkai
Atviras laiškas dėl galimos elektromagnetinės spinduliuotės žalos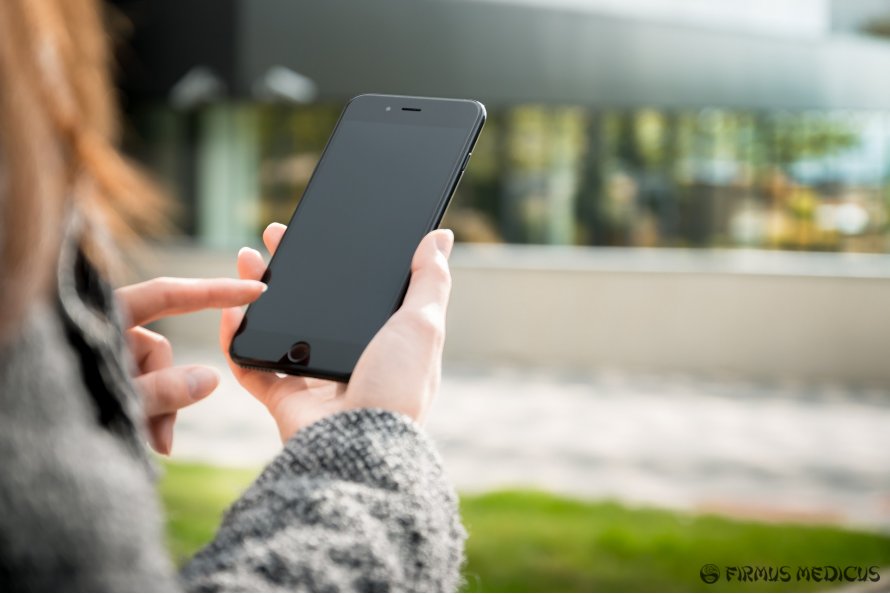 Nepaisant to, jog pripažįstama, kad yra per mažai žinoma apie galimą 5G ryšio žalą, Lietuvoje vis tiek ruošiamasi diegti šią naują technologiją.
Rašome atvirą laišką, reaguojant į birželio 17 dieną Seime įvykusią diskusiją 5G ryšio klausimais, pavadinimu "Penktosios kartos judriojo ryšio (5G) įtaka gyventojų sveikatai ir imunitetui". Ją surengė Seimo Sveikos gyvensenos komisija, kartu su Seimo Aplinkos apsaugos ir Žmogaus teisių komitetais. Birželio pradžioje Vyriausybė pritarė 5G ryšio plėtros planui, pagal kurį šis judrusis ryšys turėtų būti pradėtas diegti kitais metais. Iki 2022 m. 5G ryšys turėtų būti pradėtas tiekti viename iš penkių didžiausių Lietuvos miestų, o iki 2025 m. planuojama šiuo ryšiu padengti visas miestų teritorijas ir svarbiausius sausumos transporto koridorius, tačiau SAM Visuomenės skyriaus vedėja Irena Taraškevičienė pripažino:
Apie 5G ryšį trūksta informacijos, todėl suprantamas žmonių nerimas. Niekas negali pasakyti, koks yra tikrasis jo poveikis. PSO irgi akcentuoja, kad žinių trūksta, nes ryšys neveikia tokia apimtimi, kad būtų juntami pokyčiai.
Tačiau formuojama viešoji nuomonė, kad nėra jokių mokslu pagrįstų įrodymų apie nejonizuojančios elektromagnetinės spinduliuotės galimą žalingą poveikį, todėl asociacija "Firmus medicus" parengė atvirą laišką ir taip pat kreipsis į Lietuvos mokslo tarybą, Seimo narius, Sveikatos apsaugos ministeriją ir kitas atitinkamas institucijas, norint gauti atsakymus į iškilusius klausimus.
ICNIRP kritikuojama dėl abejotinos savo veiklos elektromagnetinės spinduliuotės saugos klausimais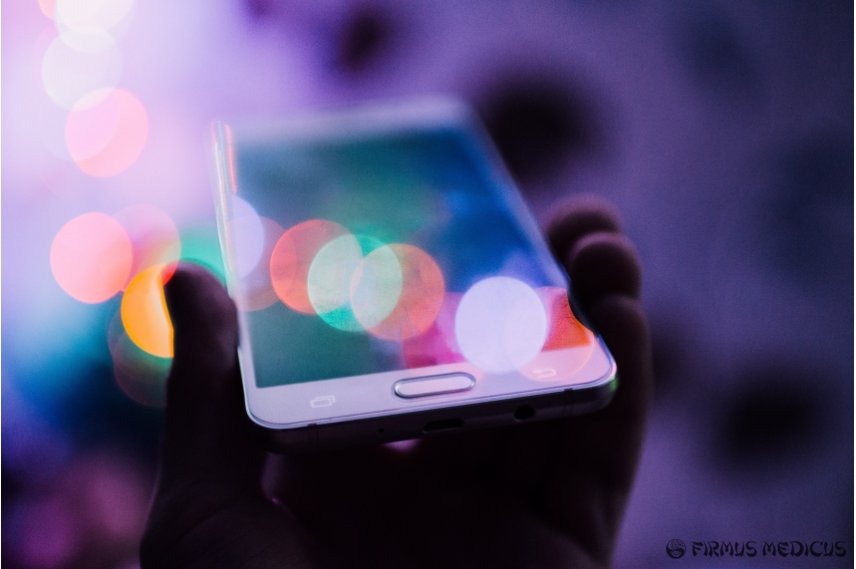 ICNIRP jau ne vienerius metus yra kritikuojama dėl savo neveiksnumo elektromagnetinės spinduliuotės klausimais bei glaudaus ryšio su belaidžių technologijų pramone.
Du Europos Parlamento nariai, Klaus Buchner[1] ir Michele Rivasi[2] paskelbė ataskaitą, kurioje kritiškai analizuojama ICNIRP – Tarptautinės apsaugos nuo nejonizuojančiosios spinduliuotės komisijos – kompetencija ir nepriklausomumas. Pranešimas buvo pristatytas pavadinimu "Tarptautinė apsaugos nuo nejonizuojančiosios spinduliuotės komisija: interesų konfliktai, korporacinis užgrobimas ir 5G ryšio stūmimas".[3]
Šie parlamentarai nėra pirmieji, kurie pradėjo kritikuoti ICNIRP. Komisija ne vienerius metus sulaukia įvairių neigiamų atsiliepimų ir abejojimų dėl jos siūlomų gairių tikslumo.[4] ICNIRP ne kartą buvo kritikuojama už tai, kad ignoruoja visus mokslinius tyrimus, kurie įrodo elektromagnetinės spinduliuotės galimą neterminį poveikį, o jos artimas ryšys su telekomunikacijų pramone verčia abejoti šios komisijos objektyvumu apskritai. ICNIRP atmeta Nacionalinės toksikologijos programos (NTP) ataskaitą, nepaisant to, jog ji yra brangiausia ir oficialiausia iš kada nors atliktų. NTP 2018 metų išvados priklauso JAV Sveikatos departamentui. Jų mokslininkai atliko dešimties metų trukmės graužikų tyrimą, kuris kainavo 30 milijonų JAV dolerių. Jie priėjo prie išvados, jog rado "aiškių įrodymų", kad egzistuoja ryšys tarp mobiliųjų telefonų skleidžiamos spinduliuotės ir vėžio. Tyrimas atskleidė ne tik aiškius širdies navikų ir DNR pažeidimų įrodymus, bet ir histopatologinius širdies pokyčius, primenančius senėjimą. Tai atitinka toksišką oksidacinį poveikį, pastebėtą laboratorinių tyrimų metu.[5]
Tarptautinė vėžio tyrimų agentūra (IARC), priklausanti Pasaulio sveikatos organizacijai, 2011 m. priskyrė nejonizuojančią spinduliuotę iš mobiliųjų telefonų ir kitų belaidžių prietaisų prie 2B klasės galimų kancerogenų, daugiausiai pagrįsdami tokį žingsnį remiantis smegenų navikų tyrimais. Atsižvelgiant į vis didėjančias naujų mokslinių tyrimų apimtis, tyrėjai paragino pakeisti IARC belaidžio radijo dažnio klasifikaciją iš galimo 2B klasės kancerogeno į 1 klasės kancerogeną.[6]
Kitos šalys pripažįsta, jog reikia atlikti daugiau tyrimų ir laikosi atsargumo principo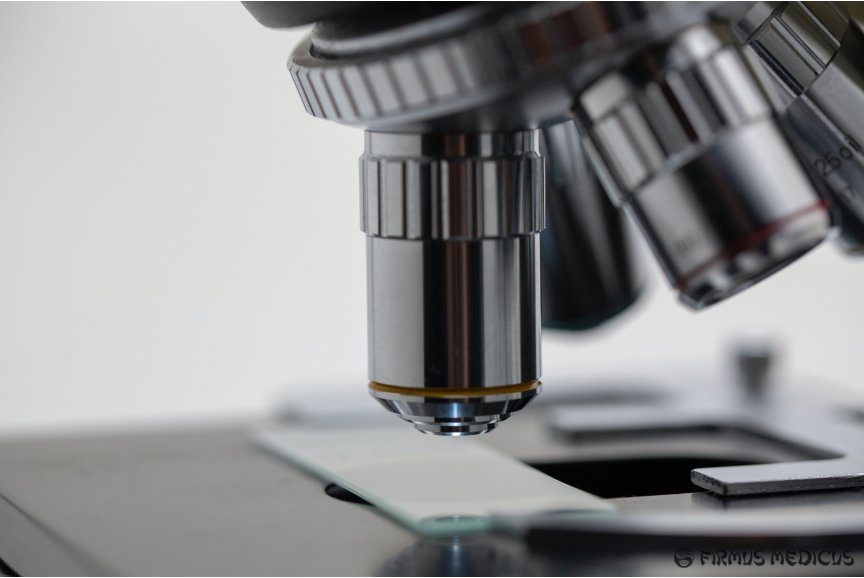 Įvairios šalys pripažįsta, jog trūksta mokslinių duomenų apie 5G ir todėl stabdo šio ryšio diegimą.
Šveicarijoje taikomas atsargumo principas. Ši šalis turi savo atskiras spinduliuotės normas, kurios yra žymiai griežtesnės nei daugumoje Europos valstybių. Šveicarijos aplinkos apsaugos agentūra (BAFU) perspėjo[7] apie nežinomą pavojų visuomenės sveikatai, susijusį su "elektrosmogu", atsirandančiu dėl padidėjusios mobiliųjų telefonų skleidžiamos elektromagnetinių bangų spinduliuotės. Šią problemą išnagrinėjusi[8] darbo grupė nesugebėjo susitarti dėl bendrų rekomendacijų. Šveicarijos parlamentas du kartus atsisakė sušvelninti spinduliuotės poveikio ribas. 
Slovėnijoje buvo sustabdytas 5G ryšio diegimas,[9] valdžios atstovams pareiškus, jog reikia daugiau laiko, kad būtų ištirtas galimas šios naujos technologijos poveikis sveikatai. Ministras Rudi Medved laiške[10] teigė, jog jie atnaujins diskusijas apie galimą 5G ryšio pavojų sveikatai ir informuos visuomenę apie visus su tuo susijusius klausimus. Slovėnijos ministras Rudi Medved sakė:[11]
5G technologija dar nebuvo taip nusistovėjusi praktikoje, kad tyrimai galėtų duoti rezultatus, kuriais remiantis būtų galima užtikrintai teigti, jog 5G ryšys yra visiškai nekenksmingas.
Sprendimas sustabdyti 5G diegimą Slovėnijoje buvo priimtas po to, kai Viešojo administravimo ministerija suorganizavo konsultacijas, dėl 5G technologijos saugumo, drauge su neideologinės politinės partijos "Dėl visuomenės sveikatos" prezidentu Gregor Kos ir Igor Šajn iš ekologinių konsultacijų organizacijos "Biologija ir statyba". Susitikimas truko 6 valandas, nors buvo planuota, jog vyks 4 val. Kaip rašo "Oasi Sana", Slovėnijos partija pranešė apie priimtus sprendimus:
Draudimas naudoti WiFi technologiją vaikų darželiuose, mokyklose, ligoninėse, slaugos namuose ir, antrajame etape, visose valstybinėse įstaigose. 5G įdiegimo moratoriumas, pagrįstas atsargumo principu, atsižvelgus į pakankamus mokslinius tyrimus, įrodančius neigiamą elektromagnetinės spinduliuotės poveikį žmonių sveikatai, gamtai ir aplinkai.
Dėl galimo kenksmingo elektromagnetinės spinduliuotės poveikio, apie kurį kalba Europos Parlamento nariai, Šveicarija, Slovėnija, IARC, NTP ir kiti, surinkta daugiau nei 300 mokslinių tyrimų, kurie yra publikuojami aukščiausio lygio recenzuojamuose moksliniuose žurnaluose "Web of Science" ("Clarivate Analytics"). "Web of Science" ("Clarivate Analytics") – citavimo informacijos duomenų bazė, į kurią įeina Science Citation Index Expanded, Social Science Citation Index, Arts & Humanities Citation Index, Conference Proceeding Citation Index – Science Edition & Social Science & Humanities Edition. Prieinami duomenys nuo 1990 m. "Clarivate" yra pasaulinė lyderė, teikianti patikimas įžvalgas ir analizę, siekiant paspartinti inovacijų tempą. Vizija – tobulinti pasaulį, kuriant, saugant ir skleidžiant naujoves. Norint tai pasiekti, visur pateikiami svarbūs duomenys, informacija, darbo eigos sprendimai ir gilios domenų žinios. "Clarivate" yra patikimas, nepakeičiamas pasaulinis partneris savo klientams, įskaitant universitetus, ne pelno siekiančias organizacijas, finansavimo organizacijas, leidėjus, korporacijas, vyriausybines organizacijas ir advokatų kontoras. 
Taigi, žinant aukščiau išvardintus faktus ir taip pat žinant, kad higienos normos remiasi tik terminiu poveikiu, o neterminis poveikis yra ignoruojamas, nors ir yra ne mažiau pavojingas, norime gauti mokslu pagrįstus atsakymus į pagrįstai keliamus klausimus. 
Klausimai, į kuriuos norime gauti atsakymus:
Ar elektromagnetinė spinduliuotė gali turėti neigiamą poveikį žmogaus reprodukcinei sistemai?
Ar elektromagnetinė spinduliuotė gali sukelti oksidacinį stresą?
Ar elektromagnetinė spinduliuotė klasifikuojama tam tikrai kancerogenų grupei ir gali sukelti vėžinius susirgimus?
Ar elektromagnetinė spinduliuotė daro neigiamą įtaką aplinkai, vabzdžiams ir paukščiams?
Ar elektromagnetinė spinduliuotė daro neigiamą poveikį širdžiai ir gali sukelti pažeidimus ląsteliniame lygyje? 
Daugiau nei 300 mokslinių elektromagnetinės spinduliuotės tyrimų
Čia galite atsisiųsti pilną elektromagnetinės spinduliuotės tyrimų sąrašą PDF formatu: sąrašas.
Tyrimai, kuriuose analizuojamas neigiamas elektromagnetinės spinduliuotės poveikis žmogaus reprodukcinei sistemai
Chen H, Qu Z, Liu W.

Effects of Simulated Mobile Phone Electromagnetic Radiation on Fertilization and Embryo Development

.

Fetal and Pediatric Pathology

Volume 36, Issue 2, 2017

Simon L, Murphy K, Shamsi MB1, Liu L1, Emery B1, Aston KI, Hotaling J, Carrell DT.

Paternal influence of sperm DNA integrity on early embryonic development

.

Human Reproduction

Volume 29

,

Issue 11,

November 2014

Liu W, Zheng X, Qu Z, Zhang M, Zhou C, Ma L, Zhang Y.

Effect of 935-MHz phone-simulating electromagnetic radiation on endometrial glandular cells during mouse embryo implantation

.

Journal of Huazhong University of Science and Technology [Medical Sciences]

Volume 32, pages 755–759, 2012

Panagopoulos DJ, Chavdoula ED, Nezis IP, Margaritis LH.

Cell death induced by GSM 900-MHz and DCS 1800-MHz mobile telephony radiation

.

Mutation Research Genetic Toxicology and Environmental Mutagenesis

Volume 626, Issues 1-2, Pages 69-78, 10 January 2007

Magras IN, Xenos TD.

RF radiation-induced changes in the prenatal development of mice

.

Bioelectromagnetics

Volume 18, Issue 6, Pages 455-461, 1997

Ermioni Tsarna, Marije Reedijk, Laura Ellen Birks, Mònica Guxens, Ferran Ballester, Mina Ha, Ana Jiménez-Zabala, Leeka Kheifets, et. al.

Associations of Maternal Cell-Phone Use During Pregnancy With Pregnancy Duration and Fetal Growth in 4 Birth Cohorts

.

American Journal of Epidemiology

Volume 188, Issue 7,

July 2019

Col-Araz N.

Evaluation of factors affecting birth weight and preterm birth in southern Turkey

.

Journal of the Pakistan Medical Association

Volume 63, Issue 4, April 2013

De-Kun Li, Hong Chen, Jeannette R. Ferber, Roxana Odouli, and Charles Quesenberry.

Exposure to Magnetic Field Non-Ionizing Radiation and the Risk of Miscarriage: A Prospective Cohort Study

.

Scientific Reports

,

Volume ‏

13 December 2017, Article Number 17541

Mustafa Saygin, Ozlem Ozmen, Onur Erol, et. al.

The impact of electromagnetic radiation (2.45 GHz, Wi-Fi) on the female reproductive system: The role of vitamin C

.

Toxicology and Industrial Health

 Volume ‏ 34, Issue ‏9, Pages ‏ 620-630, September 2018

Ali S.H. Alchalabi, Hasliza Rahim, Erkihun Aklilu, Imad I.Al-Sultan, et. al.

Histopathological changes associated with oxidative stress induced by electromagnetic waves in rats' ovarian and uterine tissues

.

Asian Pacific Journal of Reproduction

Volume 5, Issue 4

, July 2016, Pages 301-310

Boga A, Emre M, Sertdemir Y, Uncu İ, Binokay S, Demirhan O.

Effects of GSM-like radiofrequency irradiation during the oogenesis and spermiogenesis of Xenopus laevis

.

Ecotoxicology and Environmental Safety

Volume 129, July 2016, Pages 137-144

Türedi S, Hancı H, Çolakoğlu S, Kaya H, Odacı E.

Disruption of the ovarian follicle reservoir of prepubertal rats following prenatal exposure to a continuous 900-MHz electromagnetic field

.

International Journal of Radiation Biology

Volume 92,

Issue 6

, 2016

Murat Bakacak, Mehmet Sühha Bostancı, Rukset Attar, et. al.

The effects of electromagnetic fields on the number of ovarian primordial follicles: An experimental study

.

 The Kaohsiung Journal of Medical Sciences

Volume 31, Issue 6

, Pages 287-292, June 2015

Margaritis LH, Manta AK, Kokkaliaris KD, Schiza D, Alimisis K, Barkas G, Georgiou E, Giannakopoulou O, Kollia I, Kontogianni G, Kourouzidou A, Myari A, Roumelioti F, Skouroliakou A, Sykioti V, Varda G, Xenos K, Ziomas K.

Drosophila oogenesis as a bio-marker responding to EMF sources

.

Electromagnetic Biology and Medicine

Volume 33, Issue 3, 2014

 

Dimitris J. Panagopoulos.

Effect of Microwave Exposure on the Ovarian Development of Drosophila melanogaster

.

Cell biochemistry and biophysics

Volume ‏ 63, Issue ‏ , 2Pages ‏ 121-132,‏ June 2012

Rajeev Singh, Ravindra Nath, Ajit Kumar Mathur, Radhey Shyam Sharma.

Effect of radiofrequency radiation on reproductive health

.

Indian Journal of Medical Research,

Volume 148, Issue 7, Page 92-99,

December 2018

Myung Chan Gye, Chan Jin Park.

Effect of electromagnetic field exposure on the reproductive system

.

Clinical and Experimental Reproductive Medicine – CERM

. March 31 2012

Kesari KK, Agarwal A, Henkel R.

Radiations and male fertility

.

Reproductive Biology and Endocrinology

Volume ‏ 16, Article Number 118, December 9 2018

Hagai Levine, Niels Jørgensen, Anderson Martino-Andrade, Jaime Mendiola, Dan Weksler-Derri, Irina Mindlis, Rachel Pinotti, Shanna H Swan.

Temporal trends in sperm count: a systematic review and meta-regression analysis

.

Human Reproduction Update

Volume 23, Issue 6, November-December 2017

Adams JA, Galloway TS, Mondal D, Esteves SC, Mathews F.

Effect of mobile telephones on sperm quality: a systematic review and meta-analysis

.

Environment International

Volume 70

, September 2014, Pages 106-112

Liu K, Li Y, Zhang G, Liu J, Cao J, Ao L, Zhang S.

Association between mobile phone use and semen quality: a systemic review and meta-analysis

.

Andrology

Volume 2, Issue 4, Pages ‏ 491-501‏, July 2014

La Vignera S, Condorelli RA, Vicari E, D'Agata R, Calogero AE.

Effects of the exposure to mobile phones on male reproduction: a review of the literature

.

Journal of Andrology

Volume 33, Issue 3 , Pages 350-356, May‐June 2012

Çetkin M, Kızılkan N, Demirel C, Bozdağ Z, Erkılıç S, Erbağcı H.

Quantitative changes in testicular structure and function in rat exposed to mobile phone radiation

.

Andrologia

Volume 49, Issue 10, December 2017

Akdag MZ, Dasdag S, Canturk F, Karabulut D, Caner Y, Adalier N.

Does prolonged radiofrequency radiation emitted from Wi-Fi devices induce DNA damage in various tissues of rats?

Journal of Chemical Neuroanatomy

Volume 75, Part B, Pages 116-122, September 2016

Ola Faris Al-Quzwini, Hanan A.A l-Taee, Suhaila F. Al-Shaikh.

Male fertility and its association with occupational and mobile phone towers hazards: An analytic study

.

Middle East Fertility Society Journal

Volume 21, Issue 4, December 2016, Pages 236-240

Lewis RC, Mínguez-Alarcón L, Meeker JD, Williams PL, Mezei G, Ford JB, Hauser R; EARTH Study Team.

Self-reported mobile phone use and semen parameters among men from a fertility clinic

.

Reproductive Toxicology

Volume 67

, Pages 42-47, January 2017

Setsu Nakatani‐Enomoto, Miho Okutsu, Satoshi Suzuki, Ryota Suganuma, Stefan Jun Groiss, Suguru Kadowaki, Hiroyuki Enomoto, Keiya Fujimori, Yoshikazu Ugawa.

Effects of 1950 MHz W‐CDMA‐like signal on human spermatozoa

.

Bio Electro Magnetics

Volume 37, Issue 6, Pages 373-381, September 2016

 

Pandey N, Giri S, Das S, Upadhaya P.

Radiofrequency radiation (900 MHz)-induced DNA damage and cell cycle arrest in testicular germ cells in swiss albino mice

.

Toxicology and Industrial Health

Volume 33, Issue 4, 2017

M Radwan, J Jurewicz, D Merecz-Kot, W Sobala, P Radwan, M Bochenek & W Hanke.

Sperm DNA damage—the effect of stress and everyday life factors

.

International Journal of Impotence Research

Volume 28, Issue 4, Pages ‏ 148-154‏, July-August 2016

Zhang G, Yan H, Chen Q, Liu K, Ling X, Sun L, Zhou N, Wang Z, Zou P, Wang X, Tan L, Cui Z, Zhou Z, Liu J, Ao L, Cao J.

Effects of cell phone use on semen parameters: Results from the MARHCS cohort study in Chongqing, China

.

Environment International

Volume 91

, Pages 116-121, May 2016

Mashael Mohammed Bin-Meferij, Attalla Farag El-kott.

The radioprotective effects of Moringa oleifera against mobile phone electromagnetic radiation-induced infertility in rats

.

International Journal of Clinical and Experimental Medicine

Volume 8, Issue 8, Pages 12487-12497, 2015

Dasdag S, Taş M, Akdag MZ, Yegin K.

Effect of long-term exposure of 2.4 GHz radiofrequency radiation emitted from Wi-Fi equipment on testes functions

.

Electromagnetic Biology and Medicine

Volume 34, Issue 1, 2015

Sokolovic D, Djordjevic B, Kocic G, Stoimenov TJ, Stanojkovic Z, Sokolovic DM, Veljkovic A, Ristic G, Despotovic M, Milisavljevic D, Jankovic R, Binic I.

The Effects of Melatonin on Oxidative Stress Parameters and DNA Fragmentation in Testicular Tissue of Rats Exposed to Microwave Radiation

.

Advances in Clinical and Experimental Medicine

Volume 24, Issue 3, Pages 429-436, May-June 2015

Liu Q, Si T, Xu X, Liang F, Wang L, Pan S.

Electromagnetic radiation at 900 MHz induces sperm apoptosis through bcl-2, bax and caspase-3 signaling pathways in rats

.

Reproductive Health

Volume 12, Article Number 65, August 4 2015

Odacı E, Özyılmaz C.

Exposure to a 900 MHz electromagnetic field for 1 hour a day over 30 days does change the histopathology and biochemistry of the rat testis

.

International Journal of Radiation Biology

Volume 91, Issue 7, 2015 

Odacı E, Hancı H, Yuluğ E, Türedi S, Aliyazıcıoğlu Y, Kaya H, Çolakoğlu S.

Effects of prenatal exposure to a 900 MHz electromagnetic field on 60-day-old rat testis and epididymal sperm quality

.

Biotechnic & Histochemistry

Volume 91, Issue 1, 2016

Saeed Shokri, Aiob Soltani, Mahsa Kazemi, Dariush Sardari, Farshid Babapoor Mofrad.

Effects of Wi-Fi (2.45 GHz) Exposure on Apoptosis, Sperm Parameters and Testicular Histomorphometry in Rats: A Time Course Study

.

Cell Journal

Volume 17, Issue 2, Pages 322-331, 2015

Wang Z, Fei Y, Liu H, Zheng S, Ding Z, Jin W, Pan Y, Chen Z, Wang L, Chen G, Xu Z, Zhu Y, Yu Y.

Effects of electromagnetic fields exposure on plasma hormonal and inflammatory pathway biomarkers in male workers of a power plant

.

International Archives of Occupational and Environmental Health

Volume 89, Issue 1, Pages 33-42, January 2016

Zilberlicht A, Wiener-Megnazi Z, Sheinfeld Y, Grach B, Lahav-Baratz S, Dirnfeld M.

Habits of cell phone usage and sperm quality – does it warrant attention?

Reproductive BioMedicine Online

Volume 31, Issue 3, September 2015, Pages 421-426

Tas M, Dasdag S, Akdag MZ, Cirit U, Yegin K, Seker U, Ozmen MF, Eren LB.

Long-term effects of 900 MHz radiofrequency radiation emitted from mobile phone on testicular tissue and epididymal semen quality

.

Electromagnetic Biology and Medicine

Volume 33, Issue 3, 2014

Liu K, Zhang G, Wang Z, Liu Y, Dong J, Dong X, Liu J, Cao J, Ao L, Zhang S.

The protective effect of autophagy on mouse spermatocyte derived cells exposure to 1800MHz radiofrequency electromagnetic radiation

.

Toxicology Letters

Volume 228, Issue 3, Pages 216-224, 4 August 2014

Atasoy HI, Gunal MY, Atasoy P, Elgun S, Bugdayci G.

Immunohistopathologic demonstration of deleterious effects on growing rat testes of radiofrequency waves emitted from conventional Wi-Fi devices

.

Journal of Pediatric Urology

,

Volume 9, Issue 2, Pages 223-229, April 2013

Jelodar G, Nazifi S, Akbari A.

The prophylactic effect of vitamin C on induced oxidative stress in rat testis following exposure to 900 MHz radio frequency wave generated by a BTS antenna model

.

Electromagnetic Biology and Medicine

Volume 32, Issue 3, 2013

Kesari KK, Kumar S, Nirala J, Siddiqui MH, Behari J. Biophysical evaluation of radiofrequency electromagnetic field effects on male reproductive pattern.

Cell Biochemistry and Biophysics V

olume 65, Pages 85–96, 2013

Liu C, Duan W, Xu S, Chen C, He M, Zhang L, Yu Z, Zhou Z.

Exposure to 1800 MHz radiofrequency electromagnetic radiation induces oxidative DNA base damage in a mouse spermatocyte-derived cell line

.

Toxicology Letters

Volume 218, Issue 1, Pages 2-9, 27 March 2013

Liu C, Gao P, Xu SC, Wang Y, Chen CH, He MD, Yu ZP, Zhang L, Zhou Z.

Mobile phone radiation induces mode-dependent DNA damage in a mouse spermatocyte-derived cell line: a protective role of melatonin

.

International Journal of Radiation Biology

Volume 89, Issue 11, 2013

Nazıroğlu M, Yüksel M, Köse SA, Özkaya MO.

Recent reports of Wi-Fi and mobile phone-induced radiation on oxidative stress and reproductive signaling pathways in females and males

.

The Journal of Membrane Biology

Volume 246, Pages 869–875, 2013

Avci B, Akar A, Bilgici B, Tunçel ÖK.

Oxidative stress induced by 1.8 GHz radio frequency electromagnetic radiation and effects of garlic extract in rats

.

International Journal of Radiation Biology

Volume 88, Issue 11, 2012

Kesari KK, Behari J.

Evidence for mobile phone radiation exposure effects on reproductive pattern of male rats: role of ROS

.

Electromagnetic Biology and Medicine

Volume 31, Issue 3, 2012

Agarwal A, Singh A, Hamada A, Kesari K.

Cell phones and male infertility: a review of recent innovations in technology and consequences

.

International braz j urol

Vol 37, No 4 Rio de Janeiro, July-August 2011

Kesari KK, Kumar S, Behari J.

Effects of radiofrequency electromagnetic wave exposure from cellular phones on the reproductive pattern in male Wistar rats

.

Applied

Biochemistry and Biotechnology

Volume 164, Pages 546–559, 2011

Mary Redmayne, Euan Smith, Michael J. Abramson.

Adolescent in-school cellphone habits: A census of rules, survey of their effectiveness, and fertility implications

.

Reproductive Toxicology

Volume 32, Issue 3, Pages 354-359, November 2011

 

Kesari KK, Behari J.

Microwave exposure affecting reproductive system in male rats

.

Applied Biochemistry and Biotechnology

Volume 162, Pages 416–428, 2010

Agarwal A, Desai NR, Makker K, Varghese A, Mouradi R, Sabanegh E, Sharma R.

Effects of radiofrequency electromagnetic waves (RF-EMW) from cellular phones on human ejaculated semen: an in vitro pilot study

.

Fertility and Sterility

,

Volume 92, Issue 4, Pages 1318-1325, 2009-10-01

Agarwal A, Deepinder F, Sharma RK, Ranga G, Li J.

Effect of cell phone usage on semen analysis in men attending infertility clinic: an observational study

.

Fertility and Sterility

, Volume 89, Issue 1, Pages 124-128, 2008-01-01

Deepinder F, Makker K, Agarwal A.

Cell phones and male infertility: dissecting the relationship

.

Reproductive BioMedicine Online

Volume 15, Issue 3, Pages 266-270, 2007

Yan JG, Agresti M, Bruce T, Yan YH, Granlund A, Matloub HS.

Effects of cellular phone emissions on sperm motility in rats

.

Fertility and Sterility

Volume 88, Issue 4, Pages 957-964, 2007-10-01
Belaidės radijo dažnių spinduliuotės biologinio ir ląstelinio mechanizmo tyrimai
Mobiliųjų telefonų spinduliuotės kancerogeniškumo tyrimai
Galimų elektromagnetinės spinduliuotės sukeltų pažeidimų ląsteliniame lygmenyje tyrimai
Neigiamo radijo dažnių spinduliuotės poveikio širdžiai tyrimai
Neigiamos mobiliojo ryšio spinduliuotės įtakos vabzdžiams ir paukščiams tyrimai
Neigiamos elektromagnetinės spinduliuotės įtakos gamtai tyrimai
Apie autorių
Šaltiniai